The Cerf Rouge restaurant menu
Open from Wednesday to Saturday between 5:30 pm and 9 pm
Reservations are required to dine in the dining room.
Green zone: 10 people maximum per table or the occupants of 3 residences.
In-house customers only.
Adults
3-course table d'hôte: $39 (one inspiration, one main dish and one dessert)
4-course table d'hôte: $49 (appetizer added)
5-course table d'hôte: $59 (a cheese plate added)
Children
0 to 4 years: Free
5 to 11 years old: Table d'hôte children's menu for $19.50
Taxes and service not included.
A 13% gratuity and a 2% administration fee are automatically added to your bill.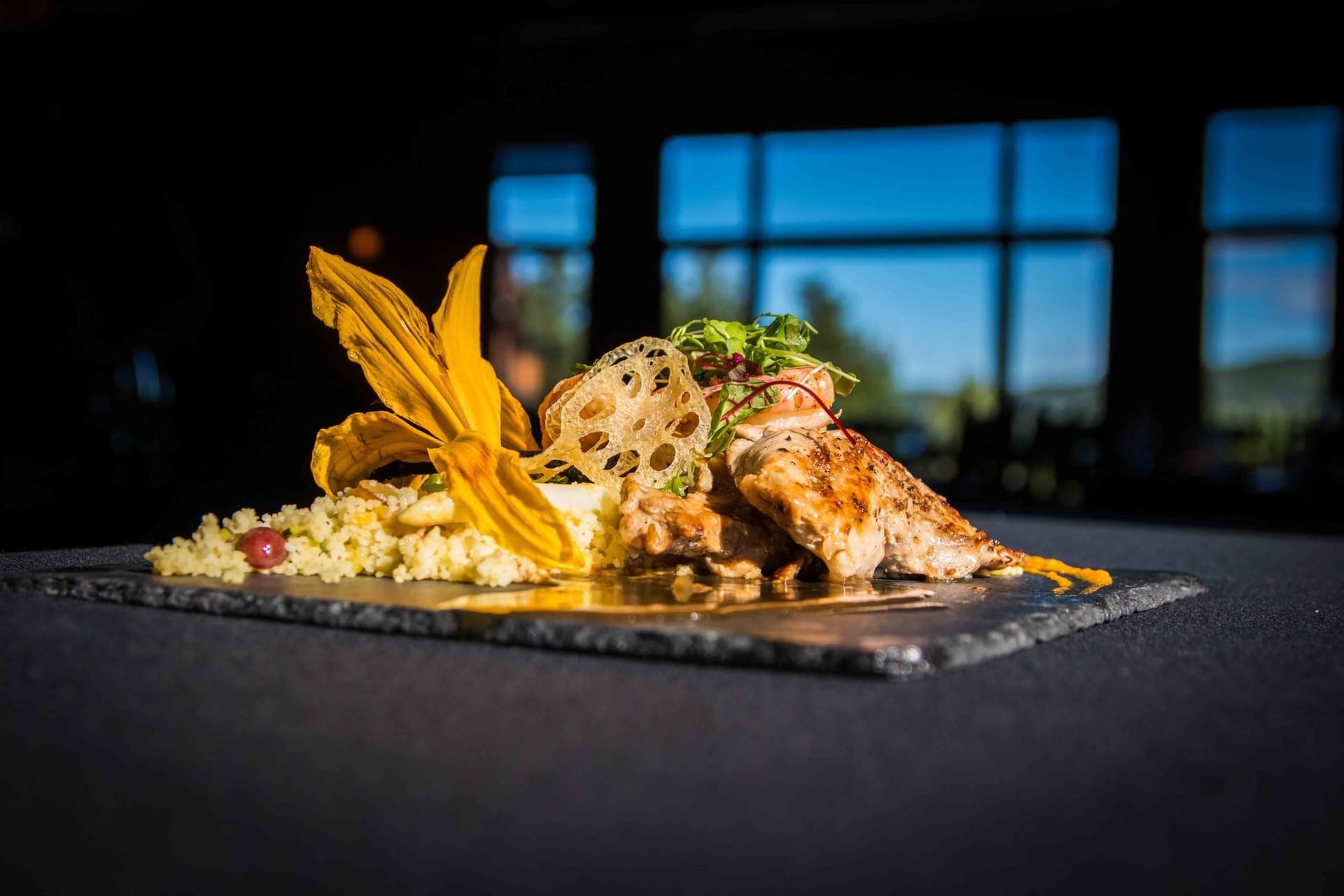 Have you reserved your table?